What are your favorite projects?
I find so much satisfaction in all the work I do, but it's really an adventure when I can work with my own design without any constraints in terms of materials.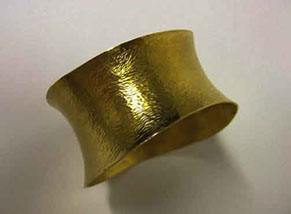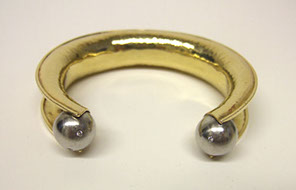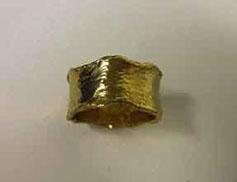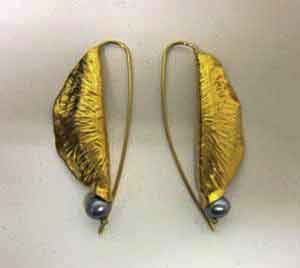 Earrings
24k
black pearls
18k yellow gold, platinum, and
milli diamonds Bracelet
24k Gold Hand Wrought Bracelet
"What are my favorite commissions?"
A difficult question because I have enjoyed making so many rings, wedding rings, bracelets, eye ware, and meaningful gifts for all my customers.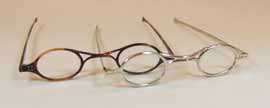 18k white gold eye ware to match antique pair. Details in 14k rose gold.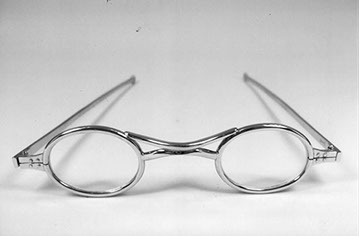 Power Ring/
Ring of Office.
18k yellow gold,
green cats eye tourmaline,
and green/gold sapphires.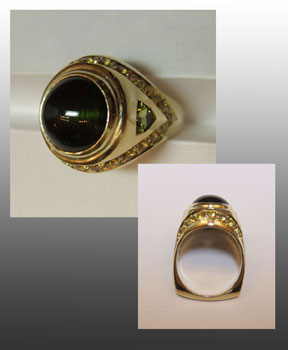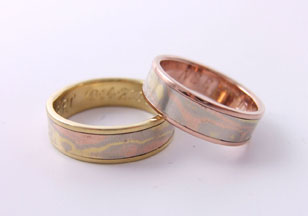 Wedding Rings
Mokume set into rose gold and yellow gold bands with engraving of the special day.
Story for New Artists
Early in my career I traveled in a pick-up truck from Seattle all the way across the country to New York City.
I thought I would go to the big galleries and show my artwork.
Walking down Fifth Avenue, I ventured into a high-end jewelry gallery. It was luxurious!
The owner was polite enough and seemed happy to see what I had created.
She was impressed!
And then she asked, "Who are you??"
Well, I am Ruth Rhoten!
Since I had yet to establish my reputation, she was not interested.
I felt disappointed and went on my way.
That way led to Soho and a One-Woman show and on to a gallery in Easthampton.
And the rest is history!
I tell you this story so those who are beginning artists realize that we all face obstacles along our way.
The important thing is this: Don't give up! Do!
Persevere with your art.
The path may have potholes, but the journey is worth ever step.
I send all my best wishes to you!